I knew I should have seized the moment yesterday afternoon and done this then! Oh well, better late than never.
Yesterday I stayed home from work with Madi because she had a stomach bug the night before. We had a nice, relaxing day together.
Hop over
here
next Monday and join in on the photo fun!!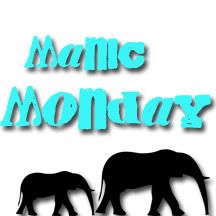 **disclaimer-The car seat pictured in the photo above is not used daily. I know all you moms have seen this car seat and know it's "quality." It is used in moments of desperation only.**