Top 2 Things you've learned about relationships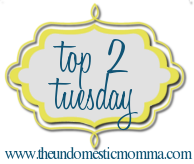 1. Spend time away from each other -
I learned this late in the dating game. I think it is SO important to have time away from your significant other, whether it's time by yourself or time with friends. When Justin and I first started dating we were both very immature and felt like we needed to spend every moment together. This gets old after a while. Not to say we don't love being around each other, but having time with your friends and by yourself is healthy and I feel that it makes the time you are together mean much more.
2. Communication is key -
I've seen this one on a lot of people's posts today, and I totally agree. Being able to communicate with each other is the only way to have a successful relationship. If you hold things in or don't tell each other your feelings then you can't work on things or connect to each other. I am a very open person and Justin is more closed off but we both work on meeting in the middle.