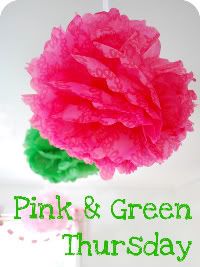 I've decided to join in on the Pink & Green Thursday excitement!
This weekend is my birthday weekend (although, we are celebrating it next weekend) so I decided to do a birthday theme!
I would love it if I came home to my house looking like this...
& what's a birthday without cupcakes and cake? ...yes, both...
& flowers are nice on any occasion, tulips especially...
Happy Birthday to all of you August babies! :)