It's been a while since I've participated in Trish's Pink & Green Thursday. I'm excited to join in this week!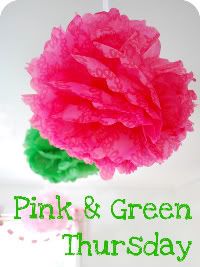 For my daughter and all of the other princesses in the world:
I'd also like to say thanks to
Belle in the City
for giving me the Versatile Blogger Award!
I'm passing this on to all of you lovely ladies!