Top 2 Tuesday: Things you've learned about friendship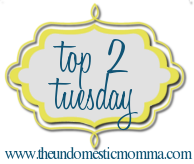 1. True friends accept you for who you are.
I'm talking dance/karaoke party in the car, kitchen, living room, and yes sometimes the bathroom. I'm goofy and crazy and I love that my friends are accepting...and most of them are the same way! :)
2. True friends can pick up right where you left off.
Quite a few of my closest friends and I have gone long periods of time without talking, not purposely, but because life got in the way. I love that no matter how long it's been I always know I can still pick up the phone and text them (no, I don't call often) and we can hang out like we just saw each other the day before. I'm not saying I love the distance, but when we don't live close to each other like a lot of my friends and me, then it's nice just catching up when we can.
I wish I had time to find pics of all of my friends and me but here are just a few that I had close by (ie: facebook)!
Carrie and me at the Carrie Underwood concert May 2010
Melanie and me July 4th, 2010
Morgan and me at Texas Roadhouse this past summer
Link up with
Taylor
and tell us about lessons you've learned about friendship!