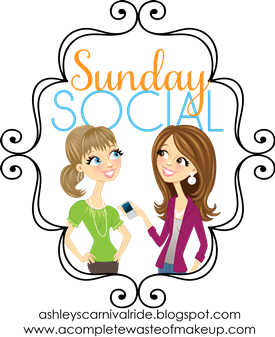 1. What is your favorite TV show of the past?
The Gilmore Girls. That is seriously the best show to ever air on TV. I have every season on DVD and I'm pretty sure I've watched the whole thing at least 3 times. "Life's short; talk fast."
2. What is your current favorite TV show?
I don't think I have a current favorite show. I enjoy watching The Next Food Network Star, Pretty Little Liars, and Sister Wives but those aren't my favorite shows.
3. Which reality show would you NEVER do?
Um, Survivor, because I would NOT survive. I hate nature, hate being dirty, hate being hungry, etc. I would be so miserable!! Kudos to all who have done it. I enjoy the show, just wouldn't ever want to be on it!
4. Which reality show would you LOVE to do?
The Amazing Race! I love to travel and am very adventurous. I think I'd really only have trouble if I had to try a new food for a competition or something. That'd be really awesome to go so many places around the world for free!
5. Who is the TV personality/character that you feel is most like you?
Jeez, I have no idea.
6. Which TV character would you want to date?
If I were single, of course - Ryan Atwood, and I'd want to be best friends with Seth Cohen.