I.am.so.tired.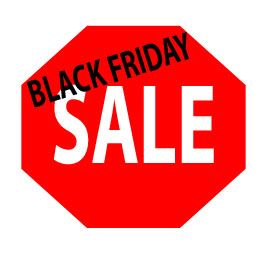 I am still recovering from my Black Friday extravaganza. I must tell you all about this. I have been out on Black Friday before during the day, but I've never experienced the "real" Black Friday until this year. My mother-in-law, sister-in-law, & I were out from Thursday night at 7:30pm until 6am Friday!! Toys 'R Us opened at 10pm so we got in line at 7:30 and then we waited in line for Target from 11pm until 4am!! Funniest part of all was that we weren't even in line for anything major. Most of the people in line with us for Target were after the TVs, and the "biggest" item my SIL and I wanted were hard drives! Ha!  
We did it for the fun. My MIL & SIL go every year and this year they let me crash the party. It was very entertaining, especially the guys in front of us with their beach lay-out chairs, ziploc bag of ham, & sleeping bags. They were pros. Around 2am I was seriously contemplating stealing a sleeping bag and pillow from them. The actual shopping experience was definitely fun as well. Once I got in the stores I had no problem finding things to buy! I got my $5 fleece pj pants, and totally wish I had grabbed about 3 more pair. They are heavenly. Also, Madison's shopping is FINISHED. No more! I must control myself!!  
I'm so glad I went but I will say I don't think I will be doing it again. It has taken me the full 3 days to get back on my sleep schedule and I'm still not fully awake. I don't think it helped that hubs dragged me out of the house at 10am (that's only 4 hours of sleep!!) Friday morning to go shopping with him. We had a blast and the crowds weren't that bad by then (I imagine everyone was asleep, like I should have been).  
Overall Black Friday was a success and I survived my first all-night shopping, or line standing, experience I should say. Fun times!  
Did y'all go shopping on Black Friday? What about today, Cyber Monday? I've browsed the deals but I am not caving!!